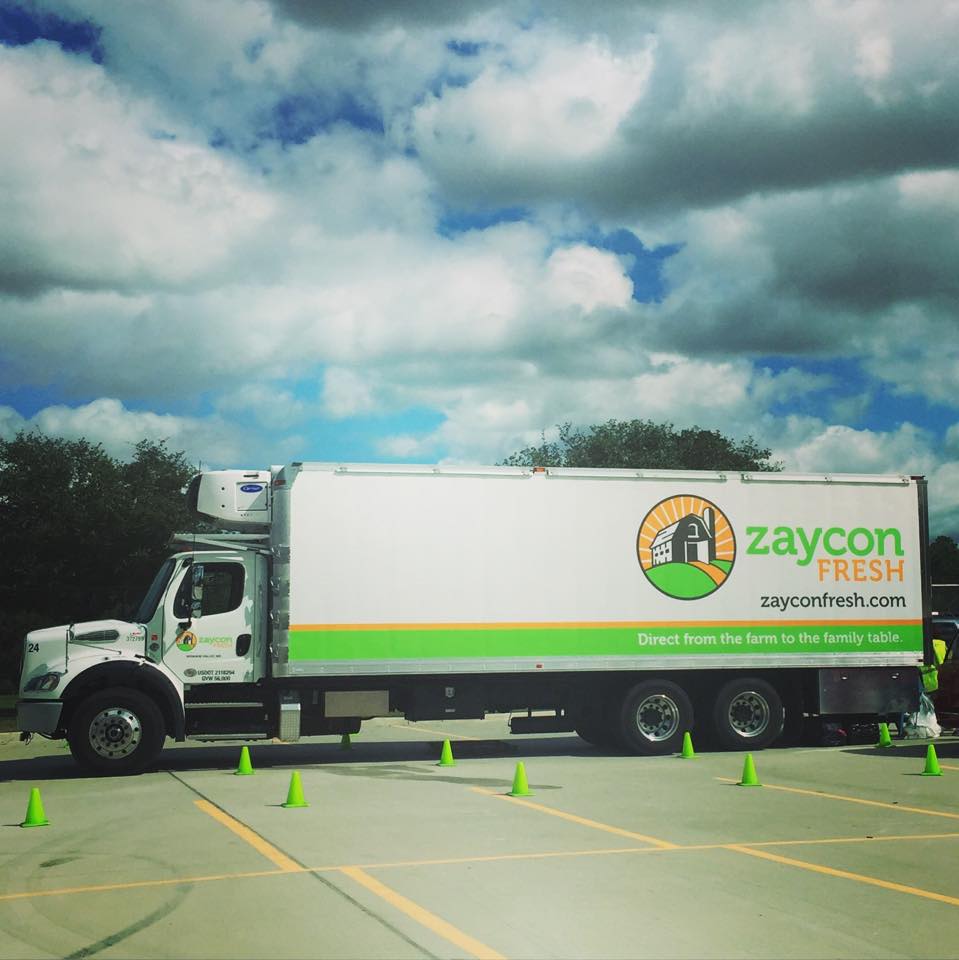 So you're likely going to think we're crazy when we tell you that one of our top ways to save money on meat is to never buy it in the grocery stores. Why? Well because we found an amazing way to stock up in bulk, freeze, and use what we need when we buy from Zaycon. So now…you're wondering what is Zaycon and what makes it so awesome that you need it in your life stat right?
Zaycon is a company that brings you FRESH meat (and other items now) in bulk at a discount. This company has been featured on many shows like Good Morning America and tons more! You can check out the video below that explains it a lot better than we can.
We swear by Zaycon and a lot of our readers do too! Paul has often helped hand out Zaycon on delivery days and that may be another way you can save or get a discount (this may vary by location but it never hurts to volunteer either way)
So what can you expect when you order your Zaycon 
After your purchase you will receive an email receipt (print this out)
When it comes time for your pick-up (You can opt to receive emails and text messages) just take your receipt with you.
Zaycon drives will place cones around the delivery area to tell you where to pull up.
Just drive up and give your name (show receipt if necessary)
They will load your meat boxes into your car or trunk
Drive off a happy camper!!
Make sure you have Ziploc Gallon Bags at home to sort and store your meat after you get it home!
Now that you know more about Zaycon here comes the easy part…how to save MONEY with Zaycon! This page will always stay updated with the most current ways to save money on your next Zaycon order, so make sure you check back before you order!
NEWPRIME – Save 21% off your order Offer only valid for the following products: Prime Rib. Excluding sales tax where applicable.  Valid 7/12/2017 – 7/19/2017 (New Orders Only)
ZAYCON20 – Save $20 off your FIRST order of $75 or more. Valid 6/28/2017 – 8/4/2017 (New Orders Only)
Other ways to save on Zaycon without coupon codes:
Split it with a friend (two or three people go in together and split the meat when it arrives)
Refer a Friend (you earn while sharing it with new people)