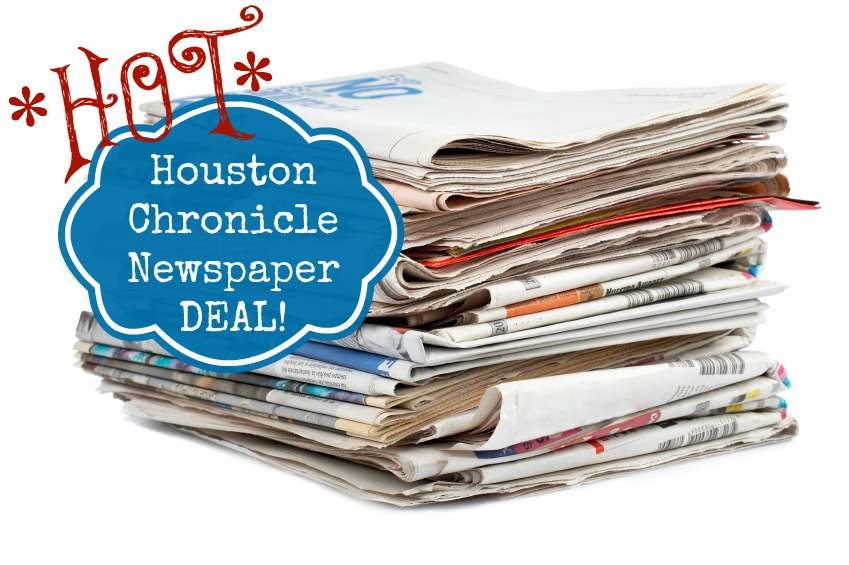 Ok we finally have permission to share an AMAZING deal on the Houston Chronicle for you, this time I can spell it out!!! This deal is exclusive to MyLitter and I Heart The Mart!
To order, you can fill out the form below and you will get a call back where you can give the operator your credit card number. OR you can call the number below and order.
You can call 832-510-4013 between the hours of 9:00 AM – 10:00 PM where we can take your order over the phone. You can only pay by credit or debit card over the phone. If you want to pay by cash or check you will have to attend one of our classes. This is the only way to get a multiple subscription offer at a really good price.
* IF you ordered last week in a class, you should have gotten your papers over the weekend. IF you ordered over the phone you will be getting them THIS weekend. Sorry for any confusion, we were under the impression that they would be ALL last weekend, but there were so many they all did not get put in the system in time.