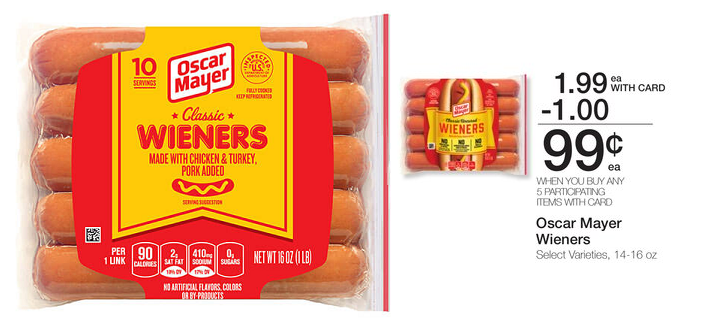 WOW! Talk about a stockup deal for the whole summer cookout season! Starting today (5/10) with the brand new Kroger Mega Event you can get Oscar Mayer Hot Dogs for just $0.99 each (when you buy 5 items) Check your Ibotta Accounts to see if you also have a cash back offer!
:: BREAK DOWN ::
Buy 5 Oscar Mayer Hot Dogs $1.99
-$5.00 for Mega Event Savings
Total: $0.99 each!