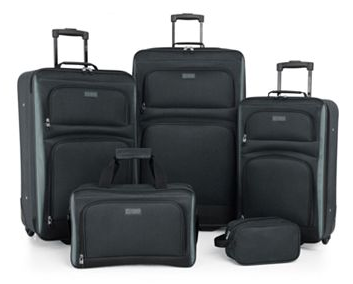 Kohl's has a fantastic deal on a 5-piece luggage set from the Ralph Lauren Chaps line!
The set has a regular price of $339.99. Now, no one in their right mind should pay that much! Check out the scenario where you can get it for under $100!
Add the 5 piece set to your cart.
• use code RECESS to get 20% off
• your new total will be $95.99
• free shipping because the order is over $75
• you will also get $10 in Kohl's cash for spending $50!
Your net cost after Kohl's cash and discounts is $85.99!
Add another small item to your cart to get your total over $100 and you'll get $20 in Kohl's cash back!
Get started here!