:: STOCK ADDED ::
YIPEE!!! Today you can pick up some Frozen clothing and accessories for as much as 65% off! Stuff is selling out fast, like I figured it would, so make sure to hurry on over this morning before it is all gone.
The prices are really good and they even have stuff for Mom that is cute.
There are also some really cute pictures for the kids room. I really like the Family Forever picture!
Finally…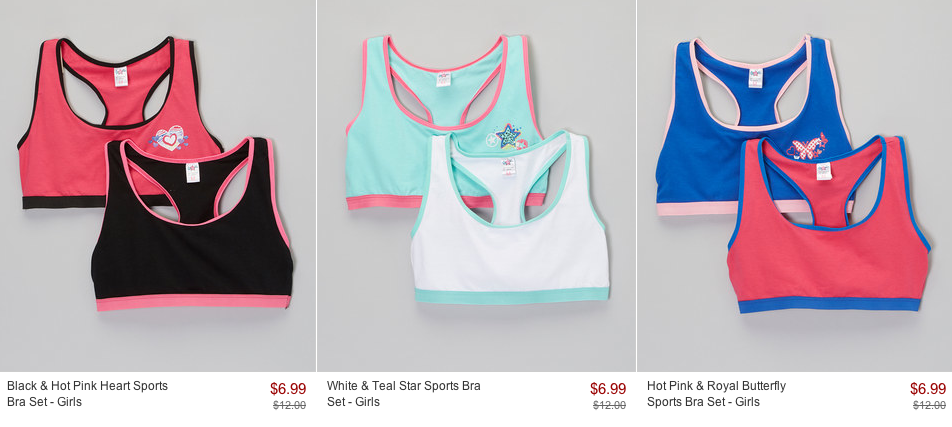 These girls sports bras are not in the "Frozen" section, you have to scroll down a little to find them. As the Mom of 5 girls I have a REALLY hard time finding sports bras for them that don't cost $20 and more! I was really excited to see this sale today for reasonably priced sports bras and training bras. So if you have girls, head on over and check it out!
Zulily is a flash sale site, you need an invitation to take a look, you can get one HERE. If you are already a member you can go HERE and sign in.
Shopping Tip: Buying more than one item? You only pay shipping on the first order from Zulily each day, so buy a single item at the lowest shipping rate and check out, then go back and start shopping HERE again to purchase the other items you want and they will ship for FREE.