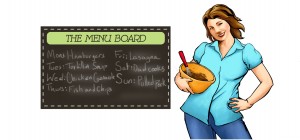 Here are some free printables if you need them:
The first thing we are going to do is see who has the best prices this week on the protein part of our meal, because that is where I spend the most of my food budget. * if you do NOT have the same grocery stores as me, do not worry! just grab your ads or look them up online and see who is the cheapest in your area! 
:: RANDALLS ::
Eating Right Boneless Skinless Chicken Breasts $1.99/lb
Pork Shoulder $1.29/lb
Safeway Spiral Sliced Ham $1.29/lb
Tyson Breaded Chicken Buy 1 Get 1 Free
:: KROGER ::
Boneless Chuck Roast $1.99/lb
Boneless Stew Beef or Cube Steak $3.99/lb
Chicken Drumsticks $.99/lb
Pork Shoulder or Butt Roast $1.49/lb
Tyson Boneless Skinless Chicken $1.99/lb
:: HEB ::
Boneless Top Sirloin $2.77/lb
Pork Tenderloin $1.97/lb
BUY H-E-B Fresh Boneless Skinless Chicken Breasts get free, Kraft Recipe Makers 12.2 – 18.2 oz. assorted varieties
BUY H-E-B Natural Seasoned Pulled Pork or Shredded Chicken 16 oz. – get free, H-E-B Natural Original Smoked Sausage 11.4 oz.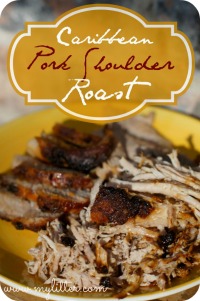 :: THURSDAY :: Caribbean Pulled Pork - This is an INSANELY good pulled pork recipe that I made for the first time this summer. We are having it again tonight. I will have a salad from Kroger and rolls.
:: FRIDAY :: Hamburgers – No recipe here. Just regular old hamburgers on the grill. Kroger had the angus ground chuck on sale for $1.99/lb and I have some in the freezer. They also have hamburger buns for $1.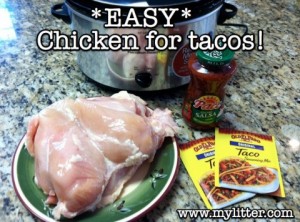 :: SATURDAY :: Chicken Tacos – I have a lot of chicken, and the taco packets were  free this at Randalls… so we will be having tacos! Plus I can just use the same lettuce and tomatoes from the hamburger meal for toppings on the tacos.
:: SUNDAY :: Tortilla Soup – I can put this in the crock pot and it will be ready when we are home from church! I also will just make extra chicken from the night before and use that in the soup. So I wont have to cook more or shred any chicken!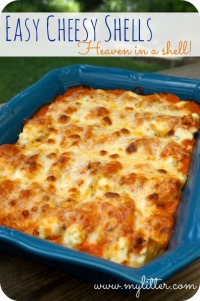 :: MONDAY :: Easy Shells and Cheese – This is one of my favorite meals and so I am making it. I will be getting the ground beef from Kroger as well as the makings for a salad to go with it.
:: TUESDAY :: Easy Chicken and Cheese Enchilada's – Using the leftover chicken from the night before I am making enchiladas!
:: WEDNESDAY ::  Honey Roasted Chicken Salad - These are on sale at Kroger and this is such a quick and easy meal. Plus my kids love it!
*Make sure to check out the weekly store deals and coupon match ups. You can make a printable list to make shopping easier! Kroger list HERE, Randalls list HERE, HEB list HERE.