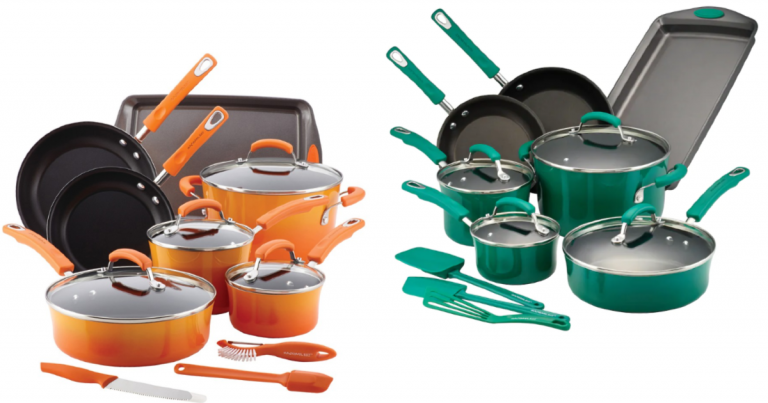 The Kohl's Mystery Savings offer is finally back! Check your email for your own unique coupon code worth 20%, 30% or 40% off your sitewide purchases.
OR
Through 7/22, Kohl's cardholders save 30% off your entire purchase when you use promo code JOY30 at checkout! AND score FREE shipping on every order with promo code DECFREEMVC at checkout.
PLUS – everyone earns $10 Kohl's Cash for every $50 spent.
Deal Idea:
Buy Rachael Ray Brights 14-pc. Nonstick Cookware Set $169.99 (Reg. $199.99)
Use coupon code HOME15 to save 15% OFF Kitchen or Dining purchase
Use Mystery Code up to 40% OFF
OR use 30% OFF Cardholder Code JOY30
Pay as low as $88.69 ~ Get back $10 Kohl's Cash
Final Price with the 40% off code from your email = $78.69 shipped

Making the most of your shopping this year? Don't forget to: 
Compare prices to Amazon (Amazon may have changed their price since we posted this!  They frequently change prices to match the major retailers)