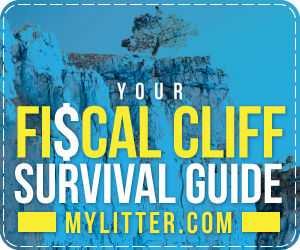 Today for our "Fiscal Cliff" plan of things YOU can do to save some money this week. Last week I talked a little about overlapping plans for cable and other services, and about getting a discount on your current car/home insurance and other plans.
Let's talk about cable. How much do you pay a month and how many channels do you really watch? We have/had cable and watch about the same 4 channels all the time, but PAY for over 100. Can I get those same channels for cheaper or only pay for those that I watch? Cable was about $80 a month. The same price as Amazon Prime for the year.
Costs per year: 
Cable  – $960
Amazon Prime – $79
Netflix – $95.88
Hulu Plus – $95.88
By dropping cable and using Amazon Prime I saved $881 dollars a year. We are adding Hulu Plus ($95.88 for the year) so that my husband can watch ESPN. He will get the games the next day and can live with that. On Amazon Prime, you have to wait until the season is over, which is no fun. 🙂
::Video Streaming ::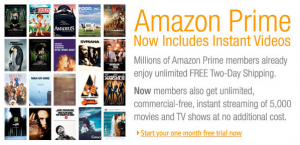 Amazon Prime – Cost $79 per year. When you have Amazon Prime, you can get thousands of movies, TV shows and series instantly on your TV and computer. This is at NO ADDITIONAL COST to you! Get a free 30 day trial of Amazon Prime HERE.
Amazon Instant Video streams movies and TV shows directly to your TV over the internet. You can shop and watch over 90,000 movies and TV shows instantly on your TV with Amazon Instant Video.
The easiest way to watch Amazon Instant Video on your TV is to use one of the many compatible TVs, Blu-ray players, and set-top boxes (see compatible devices). If you have a compatible device then all you need to do is connect it to the internet and register your Amazon.com account. Need more info, go HERE.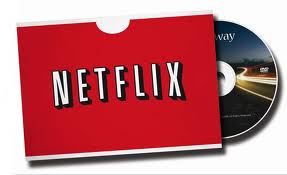 Netflix – For $7.99 a month, instantly watch unlimited movies & TV episodes streaming over the Internet to your TV via a PS3, Wii, Xbox 360 or any other device that streams from Netflix. You can also watch instantly on your computer too. Get 30 Day free trial HERE.


hulu PLUS – Hulu Plus™ lets you watch hit current and back season TV shows and acclaimed movies anytime in HD for $7.99/month with limited advertising. For many popular shows on our service, Hulu Plus offers every episode of the current season, not just a handful of recent episodes. Hulu Plus subscribers also have access to back seasons and full runs of some of TV's greatest shows, including many that were not available online before.
Even better, you can watch Hulu Plus content in HD (when available) on multiple devices, including your laptop, the Apple iPad and iPhone, PlayStation® 3, Roku, and TVs and Blu-ray players from Sony, Samsung and Vizio. (More devices are coming soon.)
You can sign up for a 1-week free trial HERE, or you can also find a sampling of select Hulu Plus content using our free downloadable app for the iPad, iPhone, iPod touch and other supported devices.
What OTHER programs have you used to replace cable?
* This is the Mohu Leaf Thin Digital Antenna that we have used and friends as well!