If your shopping plans for the holidays include any of these items:
Leap Pad 1- Pink or Green (On Sale Now!)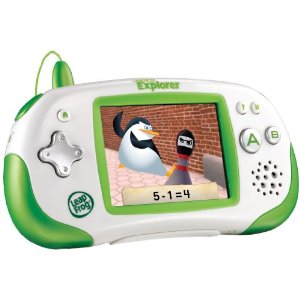 Then you will need one of these:
 And lucky for you they are on sale right now!  Get a $20 LeapFrog App Center Download Card (works with LeapPad & Leapster Explorer)
 for $15.00
Shipping is FREE with Super Saver Shipping or Amazon Prime.
Be sure to double check prices before you buy- Amazon changes things in the blink of an eye!