If you need a jacket for your kids, check out this deal at Macy's! Plus use coupon code GOBBLE to get an additional 15% off!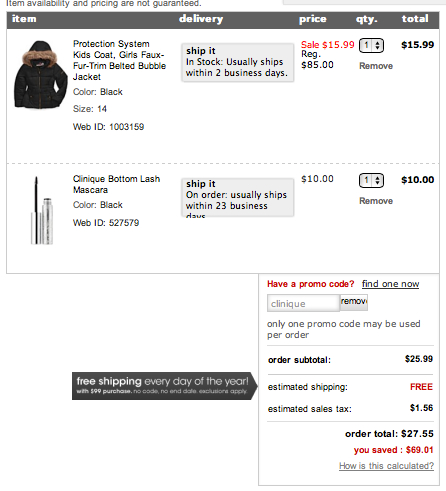 This was my order. They were out of the really cheap items, and shipping was $9, so by adding a $10 Clinique item I paid $1 more and got a makeup item and it made shipping free!
Go HERE to get started!