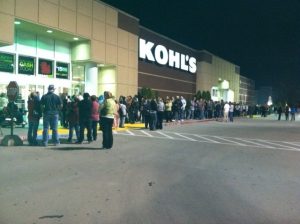 This is my Kohl's last night at midnight! We didn't stay….
There are MANY good deals still available to Kohl's if you are at home in your P.J's. Use coupon code CON20HH4 to get an additional 20% off. OR coupon code GOBBLE15 for 15% off.
**Don't forget they are offing $15 Kohl's cash back on every $50 purchase, $50 also gets you free shipping!
This Home Classics reversible comforter was $129, they are only $26.99 right now. It should be on the front page, if not just type it in the search.
There is an Emerson Digital Food Scale for $14.99! This makes an awesome gift and I love to have one in the kitchen! To find it go HERE and type "Emerson Food Scale" in the search.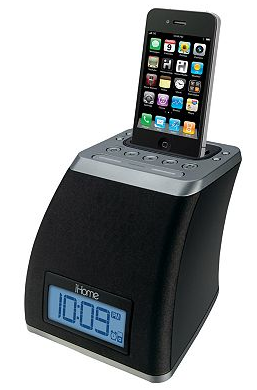 This iHome alarm clock is the perfect way to begin a new day. Easily customize your experience by adding applications, including radio stations, weather reports, videos and more. You'll love waking up to this iHome app-friendly alarm clock. Type "iHome alarm clock" in the search.
Universal docking station plays and charges your iPod or iPhone.
Reson8 speaker chambers enhance the overall sound performance.
Gradual wake and sleep options allow you to ease in and out of slumber.
Auxiliary line-in jack syncs up with iPod shuffles and other audio devices.
Finally, for now, They have these "
Big Ones Plush Throws
" for only $8.99 right now. This is an Early Bird special so you have to grab them fast!