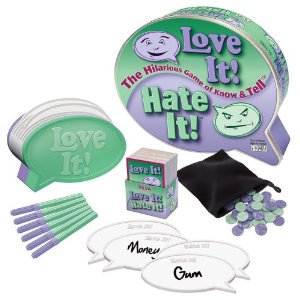 I love to have board games on hand! You can pick up Love It Hate It from Amazon right now for only $8.44 (was $24) and this will ship free with Prime or Super Saver shipping!
Product Features
Put words in your friends' mouths in this fun party game
Which answer will you love the best and which hate is the best fit
For 3 or more players
Ages 12 to adult
Includes 300 scenarios on 150 cards, 18 love it chips, 18 hate it chips, 6 speech bubbles, 6 dry-erase markers, chip bag, bubble tray, rules
Go HERE to get yours!