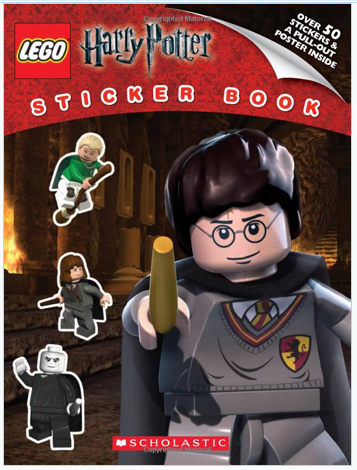 Amazon has a BIG Lego's sale going on right now where you get 4 Lego's items for the price of 3. I have a BIG list of items that are included below. Thanks Sarahsdeals!
To take advantage of this 4-for-3 promotion, follow these steps:
Add at least 4 eligible items to your Shopping Cart. Eligible items will have a message such as "This item is eligible for our 4-for-3 promotion." on the product detail page. Eligible products include select books and Home & Garden items. You may include items from different product categories in a single order to qualify–for example, you can order an eligible book and an eligible kitchen item.
Proceed to checkout. When you're done shopping on our site, click the "Proceed to checkout" button in the Shopping Cart. Your shopping cart should include at least four qualifying items during the checkout process to qualify for this promotion. Additional conditions are listed below.
On the final checkout page, we will discount the lowest-priced item. A promotion credit for the amount of the lowest-priced item will appear in the upper right corner of your Order Summary during the checkout process. If you use 1-click ordering, the promotion will be automatically applied.
Ninjago Collector's Sticker Book – $6.99 and eligible for free super saver shipping
Ninjago #1: The Challenge of Samukai – $6.99 and eligible for free super saver shipping – $6.99 and eligible for free super saver shipping
Ninjago #2: Mask of the Sensei – $6.99 and eligible for free super saver shipping
Ninjago #3: Rise of the Serpentine – $6.99 and eligible for free super saver shipping
Ninjago #4: Tomb of the Fangpyre – $6.99 and eligible for free super saver shipping
Ninjago #5: Kingdom of the Snakes – $6.99 and eligible for free super saver shipping
Ninjago #6 PREORDER Releases 1/22/13 – $6.99 and eligible for free super saver shipping
Chapter Book: Jay, Ninja of Lightning – $4.99 and eligible for free super saver shipping
Chapter Book: Kai, Ninja of Fire – $4.99 and eligible for free super saver shipping
Chapter Book: Cole, Ninja of Earth – $4.99 and eligible for free super saver shipping
Chapter Book: Zane, Ninja of Ice – $4.99 and eligible for free super saver shipping
Ninjago Reader #1: Way of the Ninja – $3.99 and eligible for free super saver shipping
Ninjago Reader #2: Masters of Spinjitzu – $3.99 and eligible for free super saver shipping
Ninjago Reader #3: The Golden Weapons – $3.99 and eligible for free super saver shipping
Ninjago: Rise of the Snakes (Reader #4) – $3.99 and eligible for free super saver shipping
Ninjago: A Ninja's Path (Reader #5) – $3.99 and eligible for free super saver shipping
LEGO Harry Potter: Sticker Book – $6.99 and eligible for free super saver shipping
LEGO City: Escape from LEGO City!: Sticker Storybook – $6.99 and eligible for free super saver shipping
City Adventures, No. 3: Calling All Cars! (Lego Reader, Level 1) – $3.99 and eligible for free super saver shipping
LEGO City: Fire Truck to the Rescue (Level 1): Fire Truck To The Rescue! – $3.99 and eligible for free super saver shipping
LEGO City: Fire in the Forest! – $3.99 and eligible for free super saver shipping
LEGO City: Catch That Crook! – $3.99 and eligible for free super saver shipping
Lego City: Fight This Fire! – $3.99 and eligible for free super saver shipping
Build This City! (LEGO City) – $3.99 and eligible for free super saver shipping
And DOZENS more