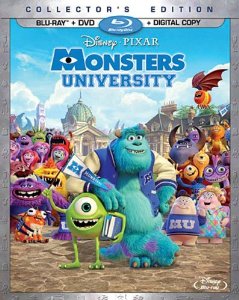 Check out the pre-order deal you can get today on Amazon for Monsters University (Blu-ray + DVD + Digital Copy) (2013). This movie is being released on October 29th and you will be getting it in the mail that day at your house!
The cool thing is that if the price drops from when you buy it to when it ships they refund you the difference. We just ordered the new Allegiance books for my daughter and they refunded us $2.11 because the price dropped!
* You are getting all 3 disks with this pack! Go HERE to get yours!