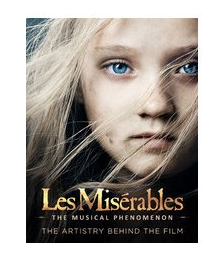 Today you can pick up a classic FREE Kindle eBook on Amazon for Les Misérables. This is the English version of the timeless classic. Amazon prices can change without warning, go HERE to download now.
Les Misérables (English language):
Hugo's classic tale set against the backdrop of political upheaval in 19th-century France retains its timeless appeal in this notably condensed rendition of the struggles of former convict Jean Valjean. While the abridgment inevitably cuts many of the intricate subplots and minor characters who enrich Hugo's vast tome, this suspenseful central plot tracing Valjean's endeavor to emerge from desperate circumstances while being pursued by the duty-obsessed Inspector Javert remains intact and comprehensible to listeners.

Remember that you do not have to have a Kindle to get all these awesome FREE e-books. You can read them on most of the devices that you already have! Go HERE to get the app!
If you are interested in Kindles: