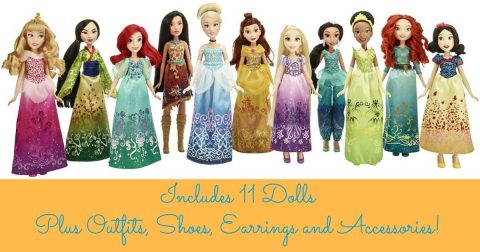 Hurry over to BestBuy.com and snag this awesome Disney Princess Shimmering Dreams Collection by Hasbro, on clearance for just $64.99 shipped free! This item is originally $129.99! The set includes 11 dolls dressed in beautiful outfits, 11 pairs of shoes, 2 pairs of earrings, and 10 accessories! This would be a great gift to put away for the holidays.
► GO HERE
Want the most of your Shopping this year?
Thanks, Common Sense with Money!