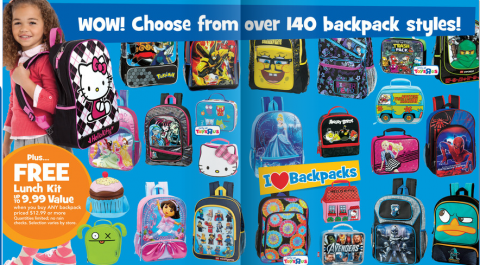 This week Toys R Us has the Free lunch box with a $12.99 backpack purchase running. The value on the lunch box is $9.99.
Also if you have a Shop Runner account you will get FREE 2-day shipping!
This is what I did:
Go HERE and in the search type "backpacks"
Choose one that give you a free lunch kit
Add it to your cart
In the search type "lunch Kit" find the ones that are in stock and add one to your cart
Go to check out
If you have a Shop Runner account sign in
Now you have free shipping and a free lunch box!