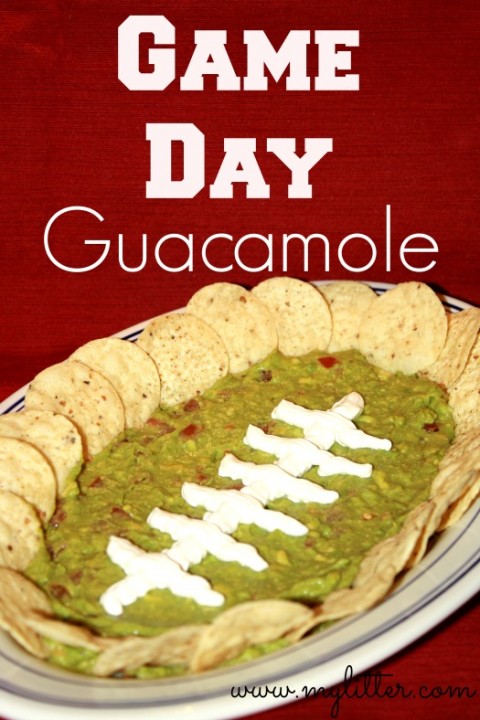 If you are looking for a new twist on game day favorite, grab an oval dish and whip up some guacamole, garnish, and go. If you don't have an oval dish read to the end for an idea to use a rectangle instead.
Guacamole is quick to make and easy to serve and because the lime juice helps to inhibit the browning, you can make it the night before and store it in an air tight container, or store leftovers for lunch the next day.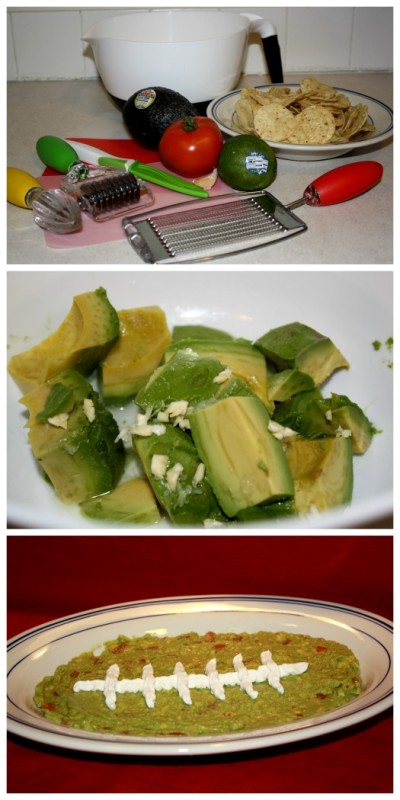 [print_recipe]
Game Day Guacamole
—————————————————————
Ingredients
1 Ripe Avocado
1/4 Large Tomato – or 1 Roma Tomato
1/2 Lime, room temperature
1 Garlic Clove
Sea Salt to Taste
Sour Cream for garnish
Tortilla Chips
Directions
Use your knife or Avocado Tool to remove avocado from skin. Squeeze lime juice from your 1/2 a lime by hand or use a Citrus Reemer. Mince the garlic and add sea salt. Add all items to your bowl and use the Avocado Tool to mash and mix until you get the desired smoothness. Add the diced tomato after mashing and stir it in.
Spread the mixture on to your oval platter. Use your piping bag to draw the football lines with sour cream. (If you don't have a piping bag, put the sour cream in a Ziploc bag and slit the corner with scissors to help you draw the lines.)
Garnish with mini tortilla rounds or other chips along the edge for a stadium feel.
Don't have an oval dish?
Use a rectangle and draw lines with sour cream to resemble a football field instead!
[/print_recipe]