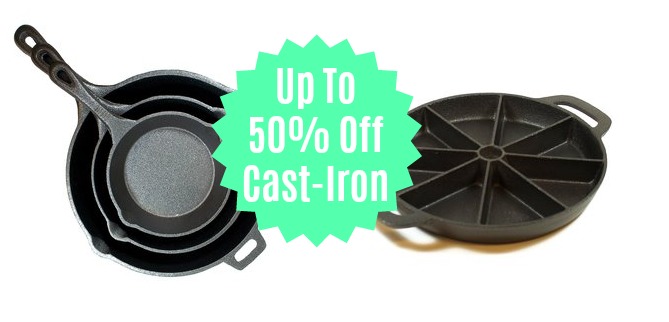 Cast Iron is one of the best kitchen items you can have in your cabinets! Whether you're cooking with the smaller Mini Cast Iron Pans or the larger ones they are well worth the quality. Old Mountain Cast Iron Items are on sale right now for up to 50% off!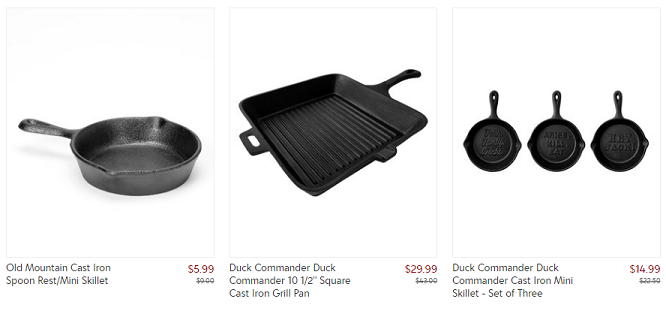 Items are as low as $5.99 for one Cast Iron Mini Skillet! Make sure after you cook with these that use use just a sponge and hot water (do not use soap). If you use soap it will strip the oils from the pans and items will burn and stick to them.
Zulily is a flash sale site, you need an invitation to take a look, you can get one HERE. If you are already a member you can go HERE and sign in.
Shopping Tip: Buying more than one item? You only pay shipping on the first order from Zulily each day, so buy a single item at the lowest shipping rate and check out, then go back and start shopping HERE again to purchase the other items you want and they will ship for FREE.