UPDATE:  ZAYCON HAS SUSPENDED BUSINESS OPERATIONS – MORE INFO HERE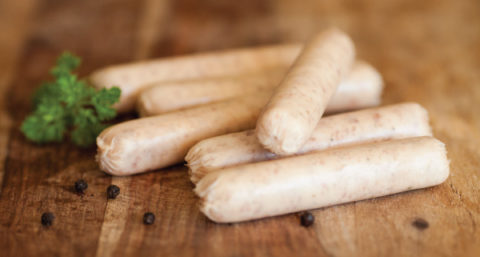 Today only you can Zaycon Fresh Pork Sausage Links for only $1.95/lb!  They are known for their high quality meats and these are no exception!
Classic breakfast treat flavored with 100% natural spice blend for a well-balanced taste to please even the pickiest eaters.
Easy to brown and serve, sealing in moisture and natural juices.
Gently seasoned so genuine pork taste comes through—with no MSG.
Prepared fresh then quick frozen to preserve flavor and quality with a 1 year frozen shelf life.
Super convenient—quick to thaw and easy to cook on stovetop, in the oven or broiler in as little as 10 minutes.
Great for breakfast and beyond. Breakfast burritos, sausage biscuits, quiches, and more.
Each 20lb frozen case contains two 10lb packages of 1oz links.
To see if your area is included, go Zaycon, login and click on "events". This is where I buy most of my meat in bulk and freeze it until I am ready to use.
With rising food prices, Zaycon Foods is still committed to bringing you amazing quality products at amazing prices!
Boneless Skinless Chicken Breasts
Prime Rib
Bacon Wrapped Pork Tenderloin Fillets
Angus Ribeye Steaks
Kansas City Strip Steaks
Fresh 93/7 Super Lean Ground Beef
Fresh 80/20 Ground Beef
Whole Beef Tenderloins
Chicken Waffle Bites
Center Cut Pork Loin Chops
90/10 Ground Turkey
Wild Alaskan Sockeye Salmon Fillets
Chicken Tenderloins
Boneless Skinless Chicken Thighs
Premium Breaded Chicken Breast Fritters
Boneless Turkey Breast Roast
Premium Hickory Smoked Bacon
And lots more!
*Use promo code LINKS195 to save 22% off your order. Offer only valid for the following products: Pork Sausage Links. Excluding sales tax where applicable. Offer ends 11:59 pm PST on 10/17/2017. Offer available to new orders only. Cannot be combined with any other offer or promotion. One promo code per order. Limited to one-time usage per household. Offer is non-transferable. Void where prohibited. Offer will be revoked if terms and conditions are not met due to partial cancellation of order.