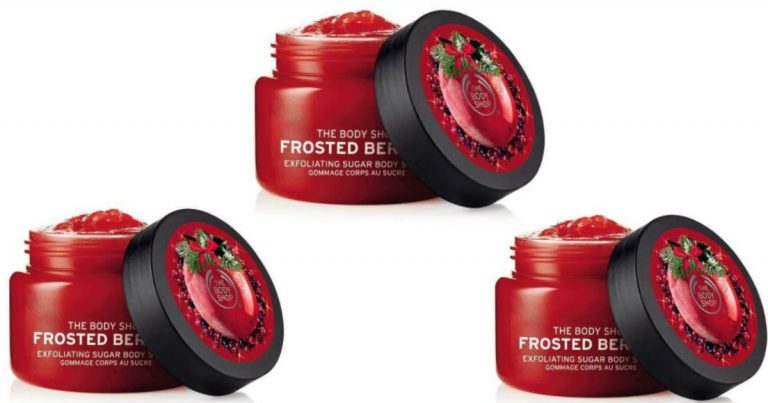 WOW this is one of those deals that only comes along in a blue moon and you have to jump on it right away!
Hurry over to Body Shop and place *6*  Frosted Berry Sugar Scrubs in your cart at $3 each..  Three will be free due to the Buy 3 Get 3 Free Sale, so your total will be just $18 for all 6. (Reg $24 each!!)
PLUS Shipping is Free on orders of $30 or more – so it's a great time to stock up on holiday gifts for teachers and friends!


Making the most of your shopping this year? Don't forget to: 
Compare prices to Amazon (Amazon may have changed their price since we posted this!  They frequently change prices to match the major retailers)
Thanks FreebiesforaCause