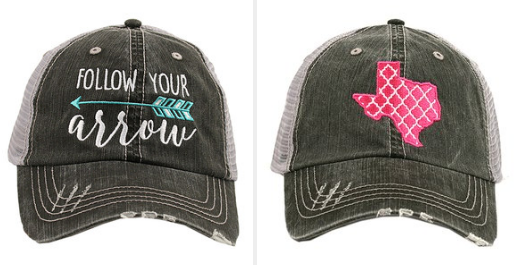 Have you ever been in a boutique or on vacation looking in the gift shops and you see those CA-YUTE hats with the sassy Southern sayings on them?
And you're like – YES – I found my thing!  But then you see how it's like $30 and you have to back away slowly because that's CRAZY?
Me too!  But today on Zulily these cute Southern Girl trucker hats are almost half off and they have some of the BEST sayings!
Obvs there's Texas – but then also obvs there's "Happy Camper" – but then also there's one about being a hot mess and one about being Southern and one about Following Your Arrow and now I can't even decide!
See ALLLLL the cute hats HERE (Just search Trucker Hats to find them fast)
Want the most of your Shopping this year?