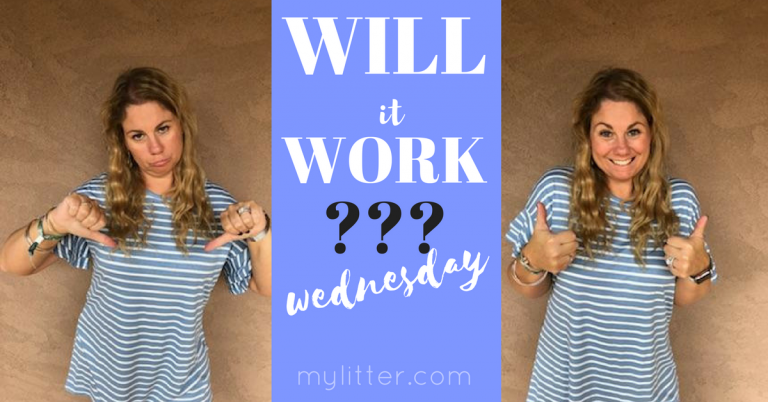 This awesome $30 OFF Code is BACK!!  Here's my previous review for a Will it Work Wednesday 🙂
Each week on Will it Work Wednesday the MyLitter 'Try-It Team' is testing out a new product or lifehack to see if it really works!
This week Geri checks out the home delivery meals from Home Chef
Check out her unboxing here
Here's how it went….
Home Chef is a mail delivery service that gives you everything you need to have delicious meals to your table. The Meals start at $7.99 per serving. Right now when you sign up you will receive $30 off your first shipment.
Once you sign up, you go and pick the meals you would like from the weekly rotating meals. They have a really great selection. This week I ordered the Blue Cheese and Smoked Almond Pork Chop and the Thai Fish Cakes and with the $30 off they were only $19.80. It comes with everything you need including the recipes! That is the most important part to me, I need those step by step instructions.
Our Verdict:
5 out of 5.
It did have everything looking nice and fresh
I love that the recipes have pictures so I know if I am messing it all up
These are very convenient
Check out all our Will it Work Wednesdays here!