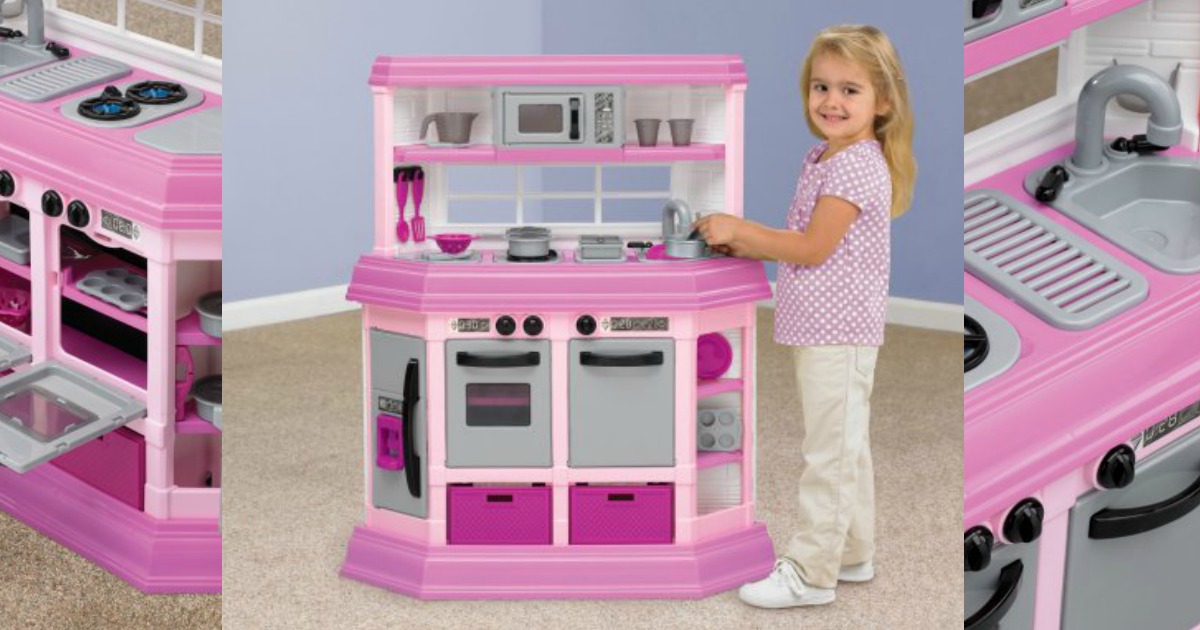 Some of the Walmart Black Friday deals are already here! Check out thisDeluxe Custom Kitchen Set with 22 Accessories, $35 (Regular Price: $45)
This toy set comes with 22 accessories and 2 baskets so the kids have everything they need to create their own pretend dinner or baked goods.
This kitchen has a sink, cabinets that open and close and a microwave.
It also comes with several baking pans, plates, cups and utensils, so it is easy for children to use their imagination to create something.
This set even features two interactive stove tops that light up and make sounds just like the real thing.
Shipping information: Shipping is free, or choose free store pick-up.
Making the most of your shopping this year? Don't forget to: 
Compare prices to Amazon (Amazon may have changed their price since we posted this!  They frequently change prices to match the major retailers)